seaPro Lite - New features from original version

seaPro lite is now part of the seaPro 3000 series of navigation software - besides the new look and feel of the 3000 series, lite now has
Support for AIS receivers and trasponders (class A and B)


Support for the Euronav dual frequency Navtex unit
(marine weather and other information for free)


Multiple Serial port support and auto-detection/setup capability


Support for Ethernet or wireless(TCP/IP) network connections for GPS and AIS input
Tidal curves
seaPro lite has the ability to display tidal curve information. To use this facility you will need to purchase the Worldwide Tidal Curve database - The database is an annual product and an update is available each year.
Note: The port harmonic constant do 'randomly' change with time due to many unpredictable factors such as silting, water flow changes etc. Hence it's important to ensure that you purchase a yearly update.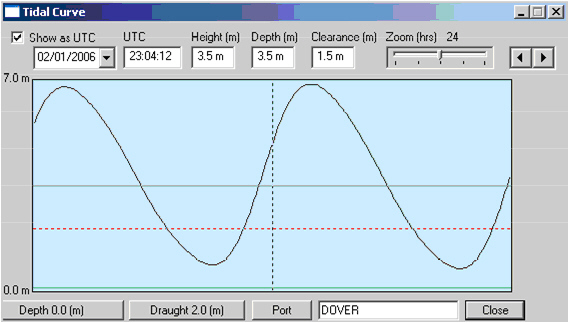 Overlays
An overlay facility is now included that lets you add your own data, marks and polygons.
For example favorite fishing or anchoring areas as a polygon, or perhaps a mark to indicate where a best diving location is (or pub!).
UK Boat launch 2006 database
Now included with seaPro lite - shows you the best slipways, marinas , suppliers etc, graphical over your charts, click on an item and you have other information such as phone numbers, photo etc.