If you need to order AVCS or ARCS charts then the easiest way is to use the Admiralty Digital Catalog (ADC) to select the required cells/Charts, creat a basket and email it to sales@euronav.co.uk.
The Admiralty Digital Catalogue (ADC) allows you to easily select required AVCS (ENC) cells either by area or by inputting a route.
To download the ADC

http://www.ukho.gov.uk/ProductsandServices/ADCatalogue/Pages/Home.aspx
Then select the link shown below

Install and start the ADC application
For S57 (AVCS) products select the AVCS option on the bottom tabs


1. Selecting cells by area
You can select cells either by pre-set folios (easiest) and the amount of detail required (more detail more expensive)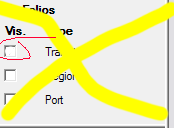 or by individual cells again you can select the level of detail to be shown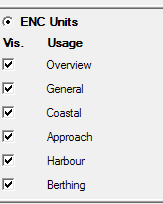 Create a basket of required cells and send to sales@euronav.co.uk
2. Selecting cells by route:
Route menu -> Create Route. Enter the required waypoints (left click to add waypoints)
Save the Route Route->Save
Select AVCS on the bottom bar.
Select ENC units - Tick all boxes.
Route-> Route to basket.
Then save the basket and email to sales@euronav.co.uk
You can also mix the two methods to add port of refuge etc.